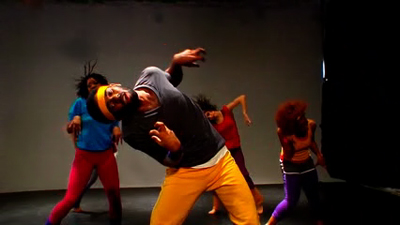 Kristoffer Rangstam "Breakfast by the Mattress"
dir. by Nick & Ben
It's nice to see indie musicians and directors
embracing
exuberant dance in their videos, but this is a great effort for reasons beyond the "
Thriller
" referencing. From the fluidity of the camera movement to the skill of the lighting techniques, the directors do wonders with a small budget and what is clearly a limited space. The video stays fresh by continually finding new ways of visualizing the music throughout the 3 minutes and 46 seconds of running time. The color palette is also marvelously balanced to create a sense of unity from shot to shot. Fun stuff.